The well-known crypto trader and the CEO of Eight Global, Michael van de Poppe, took to Twitter yesterday to share his thoughts about the current altcoin market capitalization.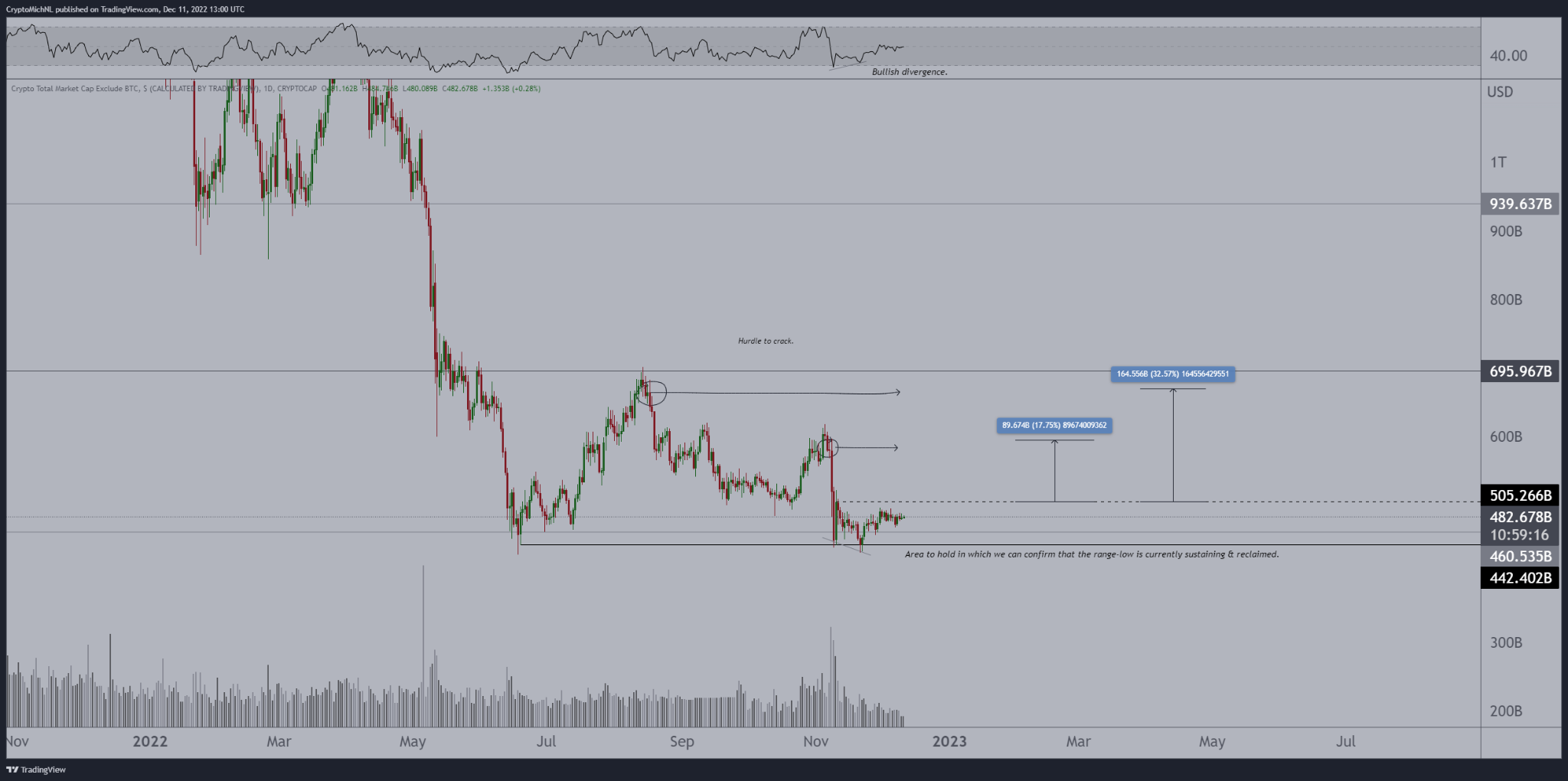 Crypto total market cap excluding BTC 1D (Source: TradingView)
According to van de Poppe, the altcoin market cap "doesn't look too bad at this point." He also added that he believes that if the altcoin market cap cracks $500 billion, it could continue moving up toward $600 billion or even $680 billion.
The crypto market tracking website CoinMarketCap indicates that Bitcoin's dominance currently stands at 38.74%, which is a 0.21% increase over the last 24 hours. The total crypto market cap currently stands at around $841.16 billion while the crypto market leader's market cap is standing at $325,535,298,076.
The altcoin leader, Ethereum (ETH), is currently trading at $1,247.30 following a 2.27% drop over the last 24 hours.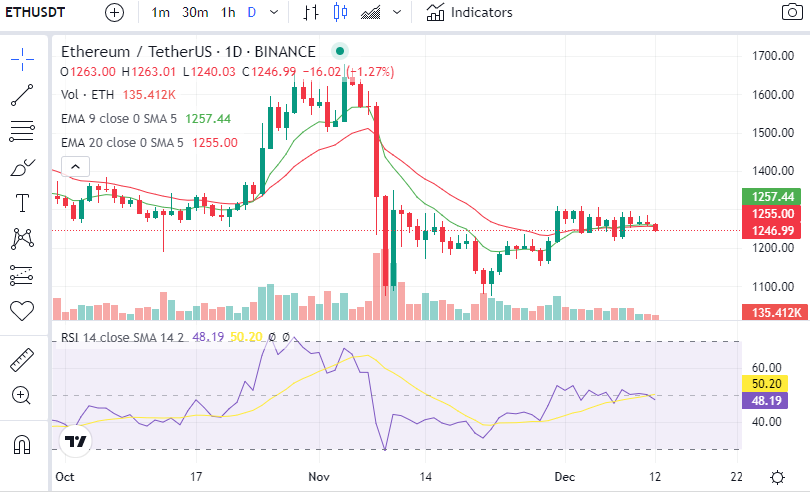 Daily chart for ETH/USDT (Source: CoinMarketCap)
ETH's price is hanging by the thread as it slipped below the daily 9 and 20 EMA lines today. These lines have provided the altcoin leader with strong support over the last 2 weeks. However, if the price of ETH closes below these levels by the end of today's trading session, then ETH's price is at risk of dropping down to the next support level at around $1,200.
The daily RSI indicator suggests that there will be a bearish move over the coming 24-48 hours, as the daily RSI line has just crossed below the daily RSI SMA line.
Disclaimer: The views and opinions, as well as all the information shared in this price analysis, are published in good faith. Readers must do their own research and due diligence. Any action taken by the reader is strictly at their own risk. Coin Edition and its affiliates will not be held liable for any direct or indirect damage or loss.
Article: https://coinedition.com/analyst-believes-altcoin-market-cap-could-climb-to-680-billion/